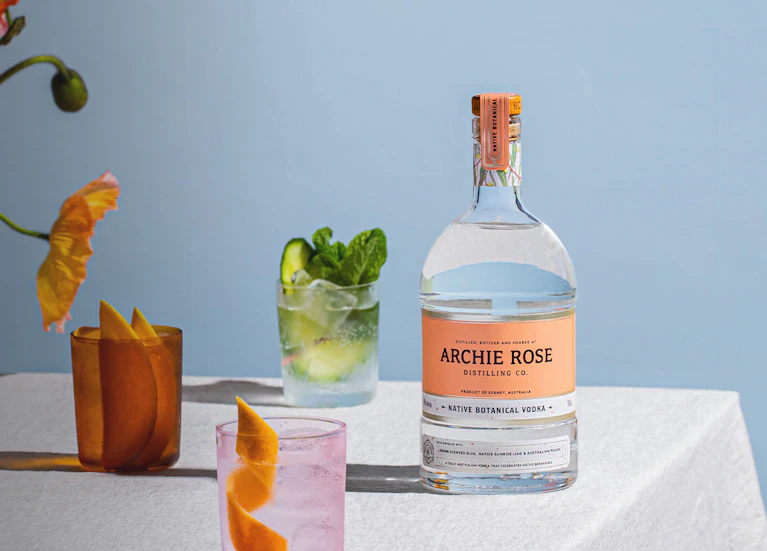 Vodka Collection
Discover a range of Archie Rose vodkas, all celebrating fantastic local flavours. As part of our Signature Range, Native Botanical Vodka is infused with native lemon-scented gum, native sunrise lime, Australian peach, and Roman chamomile while True Cut Vodka is a neutral vodka distilled with local wheat.
Vodka Collection
FAQ
Still curious about our Vodka collection? Feel free to toggle through our frequently asked questions below.
What is the alcohol percentage of Archie Rose Vodka?
What is Archie Rose Vodka made from?
What is the best way to drink Archie Rose Vodka?
How long does Archie Rose Vodka last, can it expire?
Where can I buy Archie Rose Vodka?
I thought Vodka was made from potatoes?
Where does the word Vodka come from and what does it mean?
How many calories are there in Archie Rose Vodka?
Still have a question?
If your curious to know more or have a general question, feel free to reach out to our customer support team.
Contact Us