Behind The Distillery: A Q&A with Archie Rose Founder, Will Edwards
By Kaleela Lauder, Contributor
ISSUE #040 BEHIND THE DISTILLERY
| Community
Behind The Distillery: A Q&A with Archie Rose Founder, Will Edwards
Behind The Distillery: A Q&A with Archie Rose Founder, Will Edwards
You ask, we deliver. Here to answer all the questions you've been sharing with us – our Founder and much-loved leader, Will Edwards.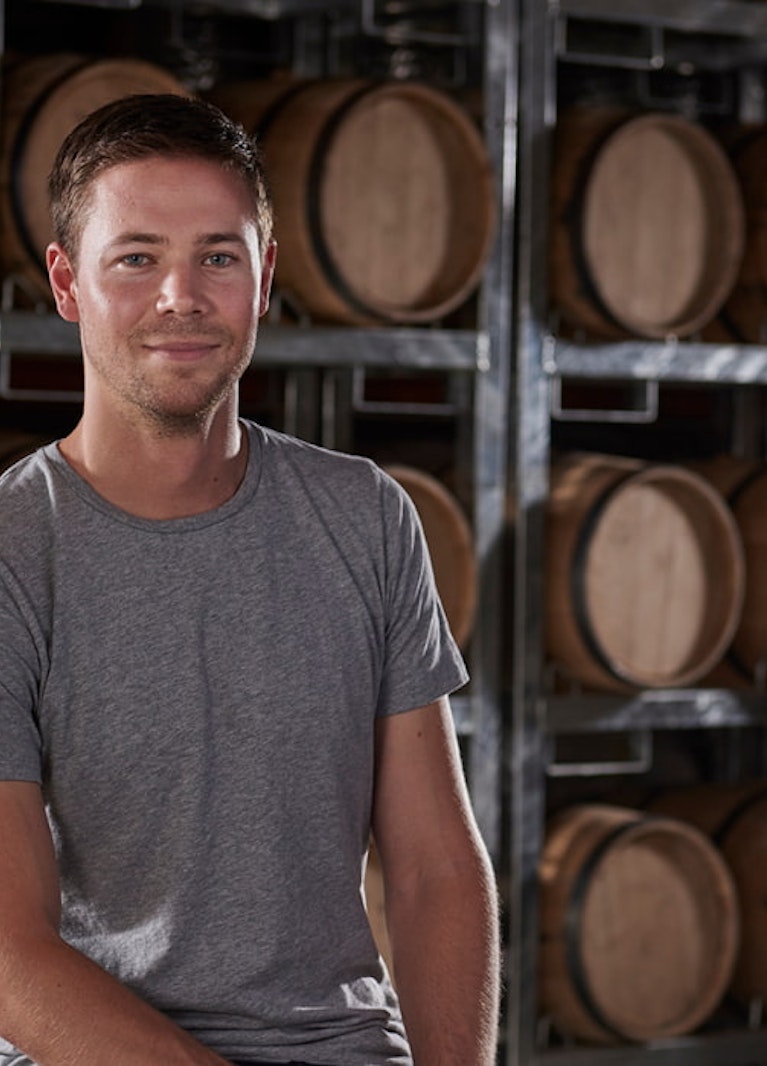 Tell us, where did the idea for Archie Rose Distilling Co. come from?
I'd always had an interest in spirits and had long experimented with brewing at home, testing homemade ciders and beers. However, it was really over the summer of 2012-2013 when I took a trip to New York and visited the first urban distillery in Brooklyn, Kings County Distillery that the idea of opening what is now Archie Rose first started to really take shape. At the time in Australia, only 8-12 distilleries were active in the whole country and not a single one could be found in a major city. But, I knew that Australians and Sydney-siders as a whole had a huge appetite for high quality, forward-thinking spirits as well as an incredible cocktail culture and the willingness to invest in great food and beverage to support it - which gave me the confidence to research how I could bring an urban distillery to our shores. From there it was nine months of researching regulations and legislations to find out if it was even possible and finally in June of 2013 I left my job at Deloitte to fully commit to the business and bring Archie Rose to life!
Leaving your corporate job behind to chase your dream must have taken a huge amount of courage. What advice would you give someone else with a big idea, facing the same choice?
I've met a lot of amazing people with a lot of amazing ideas and the biggest piece of advice that I always give is that you don't have to do everything but you do have to do something. Everyone is capable of having great ideas but so few take even the first step to bring it to life, many because of the thought that they need to commit all or nothing from the get-go. Which couldn't be further from the truth. Start with something small; begin the research, chat with the people around you, recruit some other great thinkers and little by little your dream might just start to take shape.
Have your goals for the business changed from when you first started vs now nine years down the line? If so, in what way?
Yes and no. My core goal for Archie Rose Distilling Co. has always been to bring the highest quality Australian spirits made with the highest calibre ingredients to as many people as possible and this will always remain fundamental to why we do what we do. However, my personal milestones and markers for success for the business are always changing and growing. I've never been too tied to one specific goal along that way, I prefer to be always reaching for bigger and wilder dreams. This also allows me and the business to remain flexible in the face of changes in the industry or developments in the craft.
What do you think it takes for a business like Archie Rose to keep progressing forward and meeting these ever-bigger and more exciting goals as it has been?
What it really comes down to is that we started with a set of core values and a fundamental goal and slowly brought on board more and more incredible people who share that same vision but come equipped with a huge range of diverse backgrounds, skill sets and ways of thinking and who also bring new ideas for products, process and partnerships to the table. That's what really keeps our goals always grounded but our ideas ever evolving.
What do you think is the secret ingredient to a great brand collab? And why have Archie's collaborations with the likes of Gelato Messina, the Sydney Opera House and ST ALi worked so well?
I've always taken the same approach to collaborations and partnerships as I have to expanding the Archie Rose team. You first need to start with values that align, with the same core reasons for doing the things that you do. From there the product itself becomes much less important. For example, our collaboration with LBDO to create the Essensual Lube, might not have made sense at first if we were thinking from a 'do we make similar things' perspective. But, we knew that our values aligned and that's where the collaboration really became a no-brainer. Likewise, our collaborations with both the Sydney Opera House and ST. ALi were born much more from our shared goals and aspirations than from similarities in our product offering but happily resulted in some truly fantastic (if I do say so myself) bottles that I'm tremendously proud of.
What have been your most memorable product launches along the way?
There are three launches that first come to mind.
The day we were finally able to release our Single Malt Whisky to market was a huge milestone! From day one I had dreamt of launching a whisky and specifically a rye and a single malt whisky under Archie Rose and it was long in the works! In fact, we laid down our first brews and casks all the way back in early 2015 and spent five years researching, experimenting, trialling, monitoring and finally waiting for our perfected batch to mature. It was a huge commitment, and now a huge source of pride to have brought that to life.
Our ArchieMite Buttered Toast Spirit, sadly no longer available, was so much fun to bring to life and especially to watch people's responses when it hit the shelves. It was met with equal parts 'This is the coolest thing ever', 'This is truly horrific' and 'Is this a super delayed April Fools joke' and I couldn't think of a better outcome.
And most recently, our Fundamental Spirits range, which fulfils our mission of bringing the highest quality Australian spirits, made with the highest calibre ingredients to as many people as possible. This time with an emphasis on the 'as many people as possible' part with its lower price point and broadly appealing profile.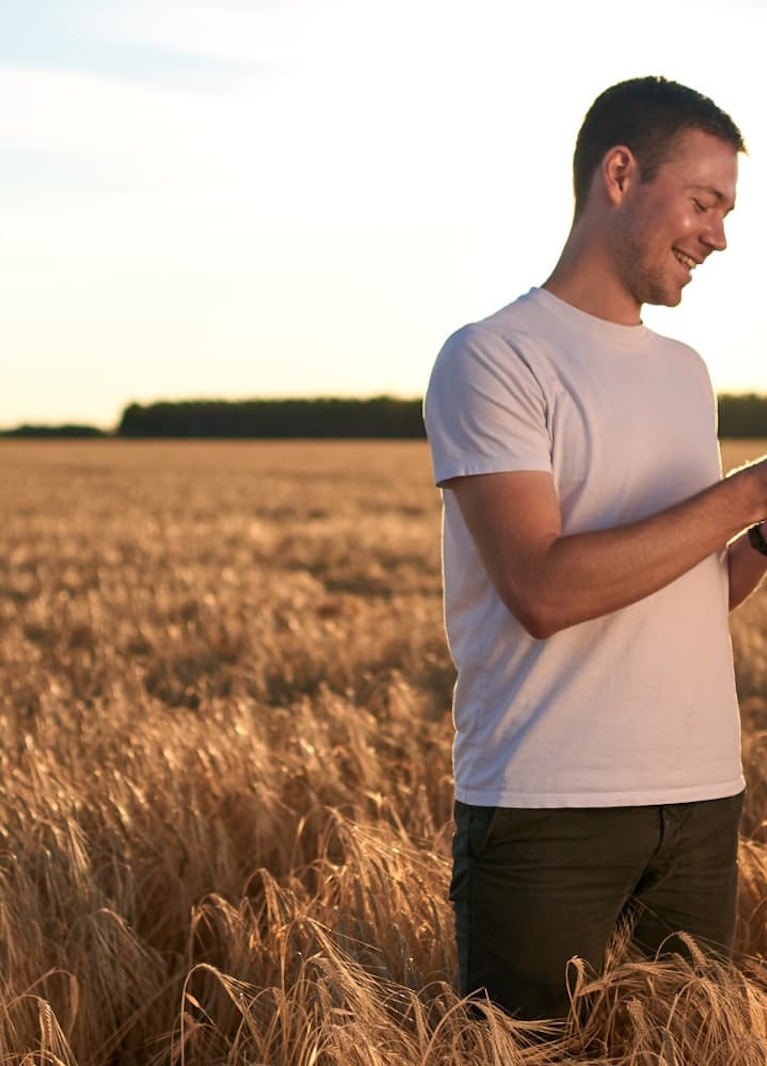 The distillery has won numerous awards over the years, is there one that you're most proud of?
Winning World's Best Rye Whisky in the World Whiskies Awards in 2020 was massive! To be one of only two Australian producers to have ever won that top award, alongside legacy producer Sullivan's Cove was a truly amazing feeling. We've never been ones to live or die by awards won or lost but that was a really nice independent validation that we are on the right track.
Similarly, I'm always incredibly proud of our wins in the innovation category, as this has always been part of our fundamental goal and an area we've invested hugely in as a company.
You've often said how important showcasing Australia's incredible native ingredients is to you and the business. Which has been your favourite to experiment with so far?
Yes, for me working with local ingredients has always felt that the right thing to do, one – it's more sustainable because it's already growing all around us and two - it feels more authentic to who we are as a business and why I started Archie Rose in the first place.
When we first started producing gin, there weren't as many groups in Australia working with native ingredients, much less truly showcasing them. Now, it's an entirely different story. Thanks to the great work that Australian producers have done working with native botanicals many of them are now considered commonplace which I think is incredibly special. It means that an appreciation for these ingredients has become abundant and also opens up space for our industry to keep pushing the possibilities of Australian botanicals in spirits even further.
In the whisky space, we are also incredibly proud of our use of 100% Australian malts and other local ingredients and supportive of the growth and opportunity that exists for other producers to trial and experiment here, just as has happened for gin and vodka. For Archie Rose, this has meant building a partnership with the incredible team over at Voyager to develop and grow the first ever Australian native-grown and roasted malts – which required huge investments in time and research and even more to then turn these into what is now the first range of native eucalypt timber smoked spirits to be commercially available in Australia. An accomplishment we're all incredibly proud of.
Back in 2013, you travelled to Brooklyn for inspiration to fuel the business. Where do you find the most inspiration from now?
Going on that first trip and seeing the distilleries in Brooklyn was truly that spark that lit the match but since then I think just about everything I've seen, read, watched or spoken about with a friend has been a source of inspiration in some way. I like to keep my mind wide open because you never know what skerrick of information might actually be the missing piece in your puzzle. Lately, I've been drawing a lot of information from the fashion industry, much less in relation to the clothes but rather the industry's approach to their business models. Also, e-sports, which is a fascinating insight into how something like gaming, which to some might not have been taken seriously as a business proposition, has actually become an enormously successful and profitable industry.
And, in your own life is there a place or thing that provides you with inspiration?
I guess I'd say much the same about inspiration in my personal life. It comes from anywhere and everywhere. When I was a kid it was the Guinness Book of Records, I couldn't get enough of reading it cover to cover. Recently, I absolutely devoured Josh Niland's 'The Whole Fish Cookbook' and have been really enjoying reading about Legendary Ski Artist James Niehues, the man who spent his life hand-painting ski maps around the world.
Starting and running your own business is no small undertaking, how do you like to switch off and recharge?
My life is pretty structured, I've always known what was most important to me and those things are all I've ever really needed to feel charged and fulfilled. I spend time with my family and looking after my beautiful daughters Chloe and Maddie, I go to work and I get plenty of exercise. To some that might sound dull but for me that's everything.
Which Archie Rose bottles do you find yourself restocking in your personal collection most often?
Most often is a hard one but most recently I came back to the Maidenii Nocturne Cask Rye Malt Whisky from our Trials & Exceptions range when last visiting my parents. These bottles are always so special to share because they are so limited. Sadly it's now sold out but if you ever see it on a back bar I'd highly recommend ordering a glass to try if you didn't manage to snag a bottle when it was first released. Best served neat if you ask me.
If you met someone who had never tried an Archie Rose spirit, which bottle would you recommend they start with?
This might be an unexpected answer but I also tell people to start with our Rye Malt Whisky. It's quite surprising. Most people who typically say that they are not a fan of or don't often drink whisky are surprised to find that they actually love this one and most whisky devotees who aren't a fan of rye are equally if not more surprised to find that this one is the exception. It is very different to the typical whisky or even rye whisky you might think of, much less like the spice-laden classic and more layered and aromatic with sweet and creamy notes of spiced custard, ginger, stone fruit and baked apple pie with a fresh herbal finish that lingers on the palate.